Be surprised by the best of Limburg
Wijnrestaurant Mes Amis is a true family business. Mother Annaline (hostess and wine expert) set up the business in 2001. Son Patriek more or less grew up in Mes Amis' kitchens and is now 'patron-cuisinier' (a title of distinction for chefs in the Netherlands). And last but not least, daughter Germaine (business manager) is busy behind the scenes making sure everything runs smoothly. Together, the trio from the Doelen family run the wine restaurant located in a listed building from 1652, located at Tongersestraat 5 in Maastricht.
Mes Amis specializes in seasonal menus and regional wine pairings. The restaurant's concept is all about offering a seasonal 'surprise' complete with flavour-packed vintages of Limburg wine. Whether you're here to celebrate a special occasion or simply to enjoy life, our aim is to give you a completely carefree evening. Spend an unforgettable time with friends, family, your partner, or business associates. Take a break and enjoy our fine dining, fantastic service, and a good glass of Limburg wine!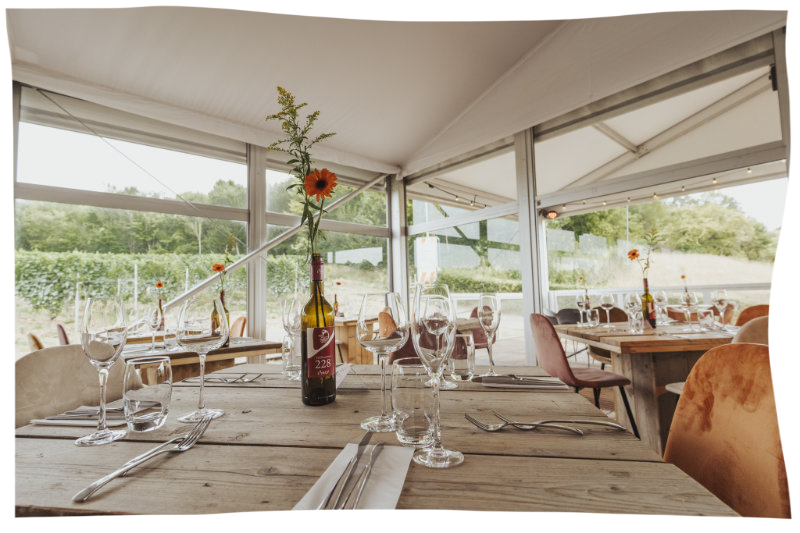 Noorbeek op de Kaart
Enjoy fine dining in the village known for its wonderful local produce and wines. Noorbeek Op de Kaart is a chance to indulge in top-quality local delicacies in a traditional farmhouse!!
Visit www.noorbeekopdekaart.nl for more information.